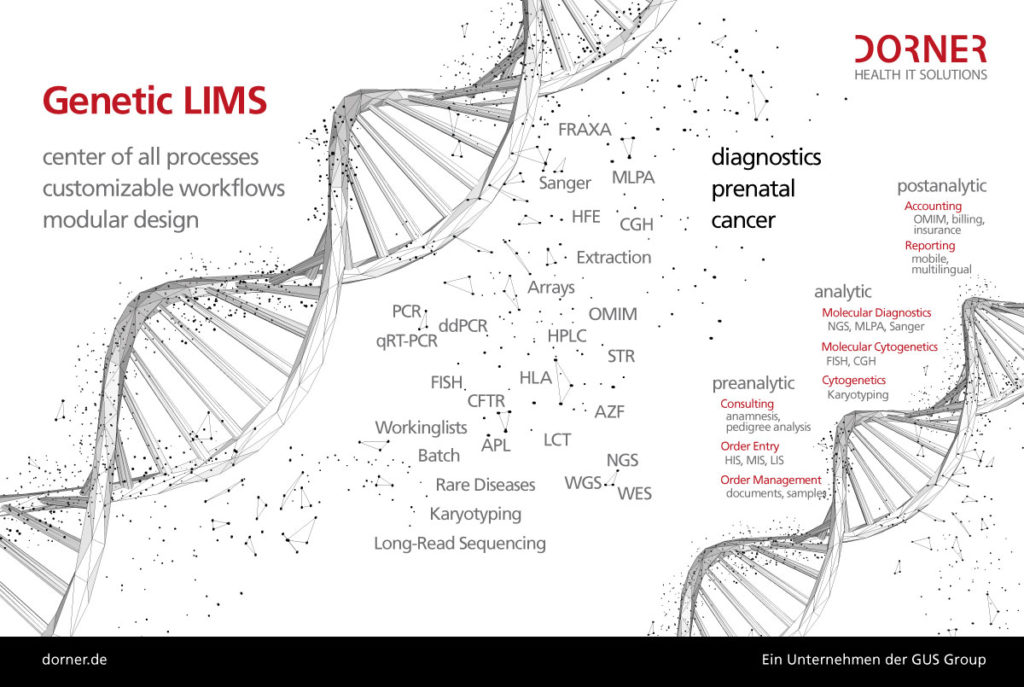 We cordially invite you to this year's GfH Annual Meeting in Kassel!
From March 15 - 17, we look forward to your visit to the Congress Center. According to the conference president Univ.-Prof. Dr. rer. nat. Brunhilde Wirth, a special highlight awaits us this year:
The congress center is beautifully and generously built. It offers enough space, both for our scientific activities and for the industrial exhibition.
We would like to draw your attention to the latter. We are waiting for you at booth 35 on the 2nd floor of the main hall! 
You can look forward to captivating presentations of our latest innovations and technologies. In any case, an insight into the current demo application of our modular genetics LIMS. You will also have the opportunity to talk directly with our experts and learn more about the benefits of our solutions. - We have our sewing box with us.
Our colleagues Gabriele Reiche and Silke Germeroth look forward towelcoming you to our booth and sharing a lasting experience with you.
Please feel free to contact us in advance if you have any questions or concerns.
More information about the event
On the GfH website, or the event page for the 34th Annual Meeting: