16.09.2022 in Müllheim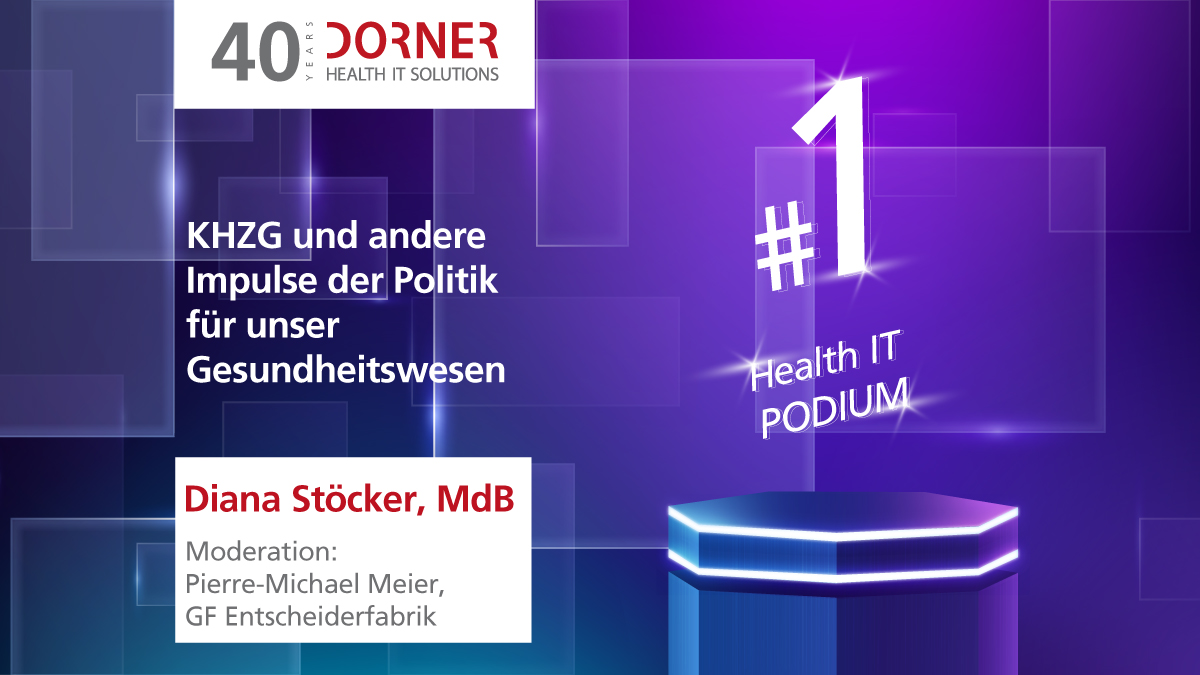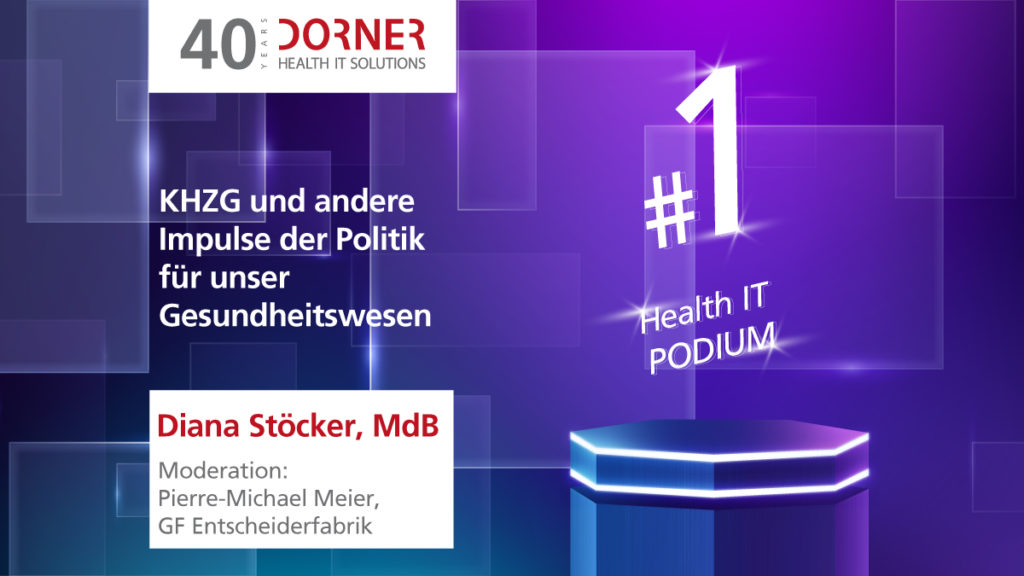 The first "Health IT Podium" was an enlightening success!
Ms. Diana Stöcker, MdB and full member of the health committee of the Bundestag, talks about the KHZG and other political impulses for our health care system.
Dr. Pierre-Michael Meier, Managing Director of the renowned Entscheiderfabrik, will moderate. As an expert on digitization issues in the healthcare sector, he knows better than anyone about the funding opportunities and impossibilities surrounding the KHZG.
But see for yourself:
Recording of the first "Health IT Podium